Ultimate Guide on Dating Girls in Bali
Bali, a city with exotic beaches, romantic sunsets and vibrant nightlife. Singles men get their dating inner self-awaken, thanks to the beautiful Bali girls walking down the streets. Luckily, it's not impossible to dating in Bali.
If you want to meet girls in Bali for free, read this article.
So what should you expect about dating girls in Bali? This article is for those who love to explore and can't leave without getting a taste of what this beautiful Indonesian city has to offer.
Let's start by defining the Bali girl physicals:
Well, Bali girls are not as tall as one from the West. Their shape varies, so don't be surprised to see some with breast and butts larger than their size.
The skin tone varies from darker to lighter shades with most having a hazelnut color.
I promise is you will be spoilt for choice and be surprised by what these beauties hide under their shirts and tight jeans /skirts.
About their character:
Bali girls are known for their charming smile and positive attitude. Don't let their innocence fool you. A Bali girl is crazy when dating, especially with foreigners.
Where to meet Bali girls
Now that you have a good idea of how Bali girl look, where will you find them?
Malls
Bali girls love shopping. You will find them in the Bali malls buying or window shopping.
In most cases, they walk in a group of two or more. The fact that you are a farang (foreigner) give you an advantage. If one of the girls show interest, ask her number.
Try these malls:  Kuta Beachwalk, Mal Bali Galleria, Discovery Shopping mall and Seminyak Village.
Hotels
Stay in a hotel with a good pool. Bali girls love swimming when hanging out.
If looking for crazier ones, then go for the night game. There are plenty of Bali nightclubs and bars.
High-end clubs attract better looking Bali girls. You will notice plenty of them in high heels and tiny skirts.
If you hunt during the night, be wary of prostitutes particularly in the night scene of Kuta.
Dating Online
Thanks to online dating platforms such as Indo Cupid, finding dates in Bali is even easier.
Use these platform to interact with several girls and set up a date.
Be honest with your profile. If you are looking for a one night stand, say so.
Tell your date how long you plan to stay in Bali to avoid future heartbreaks.
Here is a quick breakdown on dating in Bali online platforms:
Join the website of choice. Most are free, but you have to pay if you want a premium profile
Prepare your profile – The fact is you don't need a model body to date a girl in Bali. If you are a foreigner, most girls will be interested in you. Here are profile making tips.
Upload at least 3 of your best pictures. It's better if they show you doing something that you enjoy, e.g., surfing.
Write a good headline. This should introduce you, the kind of girl you want e.t.c.
Avoid being creepy, i.e., openly confessing you want a girl to shag. State you are a new guy in town who would love a friend to show you around or something close to that.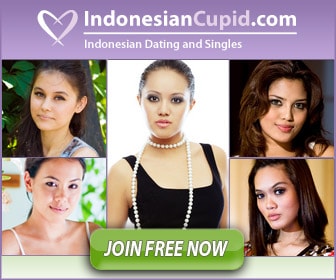 Find a Bali girl that you like – this is where the fun begins.  Use the search option to find local girls that you love, e.g., between ages 19 to 28.
Narrow to the recent active ones and work your way down the list.
Also consider new members first. Most of the hot girls get lots of messages, so be among the first guys.
Composing the message – This is where most love seekers go wrong when it comes to dating in Bali. Avoid selling yourself instead show interest to the girl.
 Long messages are also tiring to read. Focus on an interactive chat.
Here is a good pick up line. Hi, you are beautiful. I would love to chat with you. What is your name? I'm (state your name).
Chatting
If the girl reply, you need to get chatting as soon as possible.  This is important before she gives another man full attention.
Graduate to video chat
It's more useful to talk to someone you can see. It also a hack to verify her looks. One sad fact on meeting girls online. They are less good looking compared to their photos.
Set up the date
By now you are half way there so go ahead and set up a date. However, if you are yet to land in Bali, its good to inform her your arrival date.
If you are already in the Bali, then make a date as soon as possible.
Dating in Bali tips
First dates
Do not expect much on the first dates. Many of Bali girls do not get intimate quickly.
The conversation may be awkward but keep going. Set up the date in a public place as it eases a lot of tension.
If your girl lives close from the date venue offer to pick her up otherwise pay for the cab.
You are to pay for the date. It's cultural for men to be breadwinners and hence foot the bill.
Also, do not be too strict with time. Majority of Bali girls were not brought up in bustling city lives, where time is money.
She might show up minutes late so don't misjudge her as sloppy and irresponsible. You can use the buffer time to chill and enjoy Bali tropical atmosphere.
No one said dating an Indonesian is easy, more so dating good girls. Even if she like you, some will be strict with boundaries, i.e., no physical contact.
Some of these queens expect you give them time and attention before you make any advances. Do not force it or you risk being branded a sexual predator and scaring her away.
Respect her family and traditions
This is a rule of thumb when dating in Bali. Indonesian women are just inseparable with their families.
In this country, living with your parent at 30 is not immaturity or financial dependence- it's just how things are.
Most of these girls will keep close contact with their families even when they move out. Do not be surprised if she offers to take you to her room.
Always respect this sacred bond.
On traditions, be mindful of her ways of life. You will be surprised that despite her modern mindset, most of the Bali cuties adhere to ancient cultures.
If she does daily offering and prayers, respect that. You can join her or at least act interested in her religion.
When planning your dates, understand that those rituals are part and parcel of their lives and they mean more than hanging out with you.
Privacy policies
The girl you are dating in Bali will watch your phone. She will scroll through your chat, photos or glare at it when you are chatting.
Some it's because they are curious to know if you are committed, but mostly its because they are brought up that way, in tight communities where privacy doesn't mean too much.
If you find this uncomfortable, you can choose to tell her or create a long password.
Word of caution though. Bali women read and digest information like supercomputers. When she suspects something, she will master your long password and try to see if you are clean.
Public display of affection (PDA)
Bali, compared to other cities with Indonesian religion, is relatively lose regarding social constriction. However, you will notice people frowning if they see you holding hands.
You can still kiss lightly and hug if your date is comfortable with it. If she is shy, then refrain from PDAs.
What to expect from religion when dating in Bali
Majority of Balinese are actively religious. However, this is not the seen in the younger generation who prefer a modern and moderate outlook on religious issues.
In that case, do not expect your Bali date to be a holy virgin. These girls love to have fun if they feel it's a mutually rewarding relationship.
The social aspect of Bali girls
Bali girls are quite social. I can say its society in total. Otherwise what explains its lively nightlife scene?
This is not limited to bars, karaoke, and nightclubs. If you love surfing, stay in surfers hotels and meet new people there.
If yoga is your thing, join some classes at any of the studios.
Once you meet your girl, avoid spending too much indoors. Dating in Bali entails going outs, and luckily there is plenty of fun yet economical places to do so.
Stereotype when dating in Bali
Local girls who date foreigners, locally known as bule are seen as bed warmers and gold diggers. Supposedly, they ask you to provide not only for them but also their families.
There are many cases of successful foreigner dating in Bali, to confirm this as mare prejudice. In Bali, you have a good chance of meeting a financially independent girl who won't expect material favors from you.
However, chances are your Bali dream girl will, like most of the girls, want to be spoiled. They too have a stereotype that men from developed countries are well of financially and what they ask won't affect your wallet.
The good thing is to be open and communicate on the topic before thing get complicated to cost your relationship.
Fun fact: do not eat Bali girl's food. Here is why
You may be out on a date, and your girl offers you a state of her food. At that moment, you will think it will hurt her feeling if you refuse to take a bite.
Most of my friends have been a victim of this dating in Bali prank. If you look at your date eyes and see a glint you haven't noticed before, then she is up for something funny.
You might have taken spiced food, but you cannot handle chilies in Indonesia. Her taste buds are accustomed to the food, and she would love to see your head explode from the lethal spices.
Be warned, politely decline to taste and hope she does not insist.
Other precautions when dating in Bali
Some girls for hire are destroying Bali love life reputation. They will have fun with you, expect you to foot the bills and later ask for money.
It's up to you to spot and stay away from such girls. You will find most of such girls on online dating in Bali platforms, clubs and bars.
If you are not lucky with the locals, other foreign girls are looking to have some fun away from the judgment of their families and friends back home.
In any case, getting laid in Bali should be easy and finding a girl to date in Bali shouldn't be too complicated. Along the way, you may have to deal with some craziness but at the end it a worth time experience.
If you fall in love, you can go ahead and marry the girl. This will come at some cost as it's a social norm to hold wedding reception but if you love it put a ring on it.
If you are looking for same-sex relationships, you are better doing thing behind closed doors. The locals do not approve gays not does the law protect such relationships.
If you want to meet girls in Bali for free, read this article.
Today's article intends to help you find a cute chick to date in Bali. Some might have found it insanely tricky dating in Bali but can now breeze through the process. Give us your feedback.
If you're thinking about moving to Thailand and need help or advice, check out my
Online Nomad Group by clicking here
.