3 July, 2016
This was a guest post by my friend James who recently visited MITU Massage in Bangkok.
MITU Bangkok is an upscale full service massage venue on Sukhumvit Soi 33, combining 90 mins of:
Shower together
Nuru massage
Hot bath together
Body to body massage
Lots of fingering, rimming, kissing
Full sex with condom
Handjob / blowjob
If you've seen nuru massage videos on Redtube and Youporn and want that same kind of PSE (porn star experience), this is the kind of venue you want – a foreign owned and managed establishment with an online presence that cares about service.
Choosing Your Girl
MITU is Japanese owned and themed, but all nationalities are welcome, and many of the girls would suit farang tastes.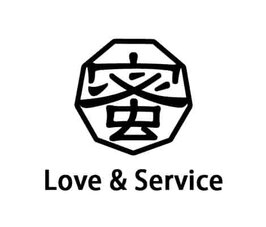 From the lineup of pics (around 20 girls) I was recommended a confident 24 year old Issan girl with huge fake tits, big ass, tanned skin and good English.
The lobby is more high end than the average lower Sukhumvit massage shop, somewhere a large group of businessmen would feel comfortable. Large leather sofas, LCD TV screen, air con, and one free drink each including Asahi beer (a nice touch).
In the Room
The private rooms upstairs are clean, classy, with strong air con and no noise. The lights stay on for everything, or you can dim them, up to you.
The MITU experience started off with the girl slowly undressing me, getting on her knees to pull down my trousers. Carefully hanging up my clothes, offering me a cold bottled water then getting naked herself (sorry no pics!).
Then we took a piping hot shower together, her washing me while playing with my dick, asshole and rubbing her tits against me. On her knees she playfully bit my bum and licked my butthole. I did the same to her.
Mouthwash is on hand for DFK (deep French kissing) after rimming.
Nuru Massage
After the shower we got on the air mattress and she covered me with the hot nuru oil. Just experiencing that is totally different to a regular oil massage, and reason enough to go:
She slid up and down my body grinding her tits and pussy against every inch of my body just like in porn, starting with me face down. Lots of rimming while massaging my dick, playing with my nipples, biting my ear, etc.
Turning face up you then get to see her ass and pussy nicely as she slides up and down you some more, giving and receiving oral in 69 position.
Then she switched to sucking my toes while grinding her pussy and ass crack against my dick (almost felt like it might slip inside her at that point) with a finger up my bum.
Sex
The sex started out on the air mattress which is fun and slippy, then continued on to the bed. She joked about me being 'big size, and that she'd call downstairs for a bigger condom if it didn't fit'.
All positions were on the table, no problems with doggy style 'hurting' or anything like that. We did missionary, cowgirl, and finished in prone bone with my whole thumb up her ass.
When I asked she explained customers can cum twice either from sex two times or once plus handjob / blowjob, I opted for the latter.
Bath
After sex we jumped in a hot bath together, she had started the water running before the nuru massage. It filled the whole tub which was easily big enough for two.
At soapies like Nataree and Colonze II every time I went the water was lukewarm, here it was nice and hot, and a more playful experience.
At Nataree it felt like being a Grandad getting washed. Here it was all playful flirting and dick teasing getting me ready to cum again.
Body to Body Massage
Now onto the bed, she oiled herself up and again slided up and down me, with a different type of oil, and slower, using one of her tits to massage all over my body and ass. Plus a strong back massage with her hands.
Flipping over, I licked her out and rimmed her some more again in 69 position while she massaged my legs.
Then a long blowjob, handjob, rimjob and ass play combo until I came a second time. I didn't ask for CIM (cum in mouth) but I'm pretty sure that would have been possible.
Shower
You could do the body to body massage part before the nuru if you like, everything is flexible apart from beginning and ending with a shower.
We laughed and chatted, her telling me her hometown was Ubon Ratchathani and she'd just started working at MITU a couple weeks ago (they always seem to say that).
Then she dressed me, offered me a second bottled water and I was on my way.
MITU Massage Review
MITU has all the infrastructure and training in place to give an amazing erotic massage experience.
Small Thai owned massage shops can be hit and miss with amateur girls and other problems like the girl not wanting to give head, the water not being hot (as in many Ratchada soapies), noise, etc. MITU is a much more complete and polished package, for about the same price, with horny professionals.
My only gripe would be that the girl didn't look like her picture, she was a bit older (but pics that look better than the girl are par for the course in any massage place). Plus it could do with a few more girls to choose from.
MITU do take appointments so if there are no hot girls available you can book to go back another time… but if you're picky it might take a while to find a hottie because there are just 20 or so girls working there, and some will already be with customers.
It's my new favorite place after Nataree got raided and shut down by police. That venue had more girls (100+) but way less complete of a package than MITU. The perfect Bangkok massage experience would be a combination of the two.
MITU Massage is located at S33 Compact Hotel:
Website: www.mitubangkok.com
This was a paid review for MITU Bangkok. If you would like me to review your business you can contact me here.