Top Locations To Meet Viet Girls
Are you looking to meet Viet girls on your next tip over here? You've come to the right place.
If you want to hook up with Viet girls for free, check out this article.
Vietnam is large thriving place with two major cities at its core. Hanoi nightlife and Ho Chi Minh City. Since the war, things have changed and the strict communist rule has waned a little and Vietnam has opened its doors to everyone.
But if you are visiting Vietnam to find the beautiful Viet girls then the two cities are not the same.
Vietnam has more in common with China than its South East Asia neighbours and that comment really sums up how you should approach the place.
Hanoi is the political centre of Vietnam. Saigon is the business epicenter and more western.
Viet girls differ a lot.
In Hanoi girls look more traditional almost like models.
Saigon girls are more diverse and fashionable. It is very hard for a westerner to get laid in Hanoi so for the purposes of this blog we will be focusing on Saigon.
Viet girls are sexy and have a character that is quite unique. They are very open, almost transparent. It is easy to know exactly what a Vietnamese girl is thinking or feeling. They are very friendly, this may change a little if you are trying to form a relationship.
They tend to flirt a lot then enter a phase of wanting to be your friend before you have any chance of laying them, but it can be worth all the hassle.
Vietnam has very different culture then most of Asia and prostitution and casual sex in Vietnam frowned upon.
Small things like taking a girl back to your room could pause a significant problem. Before you book your hotel check first if it is a "guest friendly" hotel or they will not allow your lady friend into the place.
So how do you pick up a girl from Saigon?
1. Dating sites
Possibly one of the best ways of picking up a Viet girl is through a dating site. Vietnam Cupid is one of the best. The girls on this site are 99% genuine and no working girls.
Before your visit set up three or four dates and you will be surprised that the sexy Viet girls will actually turn up.
J Spa
One of the best places to visit for a happy ending massage in Hanoi is J Spa with prices starting at $26 USD upwards. Price for foreigners and Vietnamese are exactly the same.
Their facilities include the following: sauna, salt rock bath, shared bath/wine bath with massage technicians, full body massage, NURU, HJ, BJ.
They have over 30 separate massage rooms extremely luxurious and clean with modern equipment. Equipped with Himalayan salt rock sauna and water massage bed. Consists of more than 50 girls aged 18-23, extremely beautiful, young and well-trained by Nhung Lady – Director of Vlady Love Academy, a member of the International Association of medical sex learning.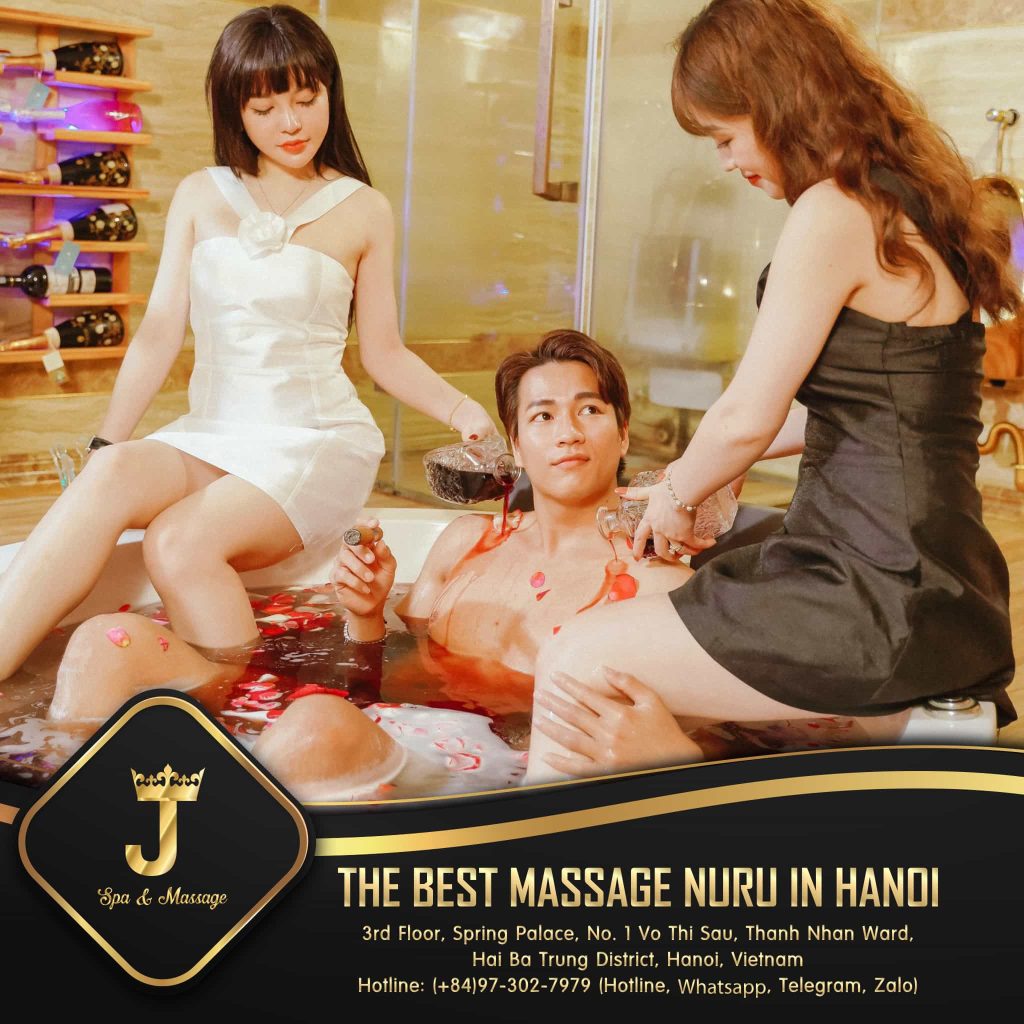 They are located not too far from the center of Hanoi, have great English-speaking staff and accept cash along with Visa and Mastercard (free charge, there is no extra 2-3% fee unlike other shops).
If you'd like to contact them beforehand to book (I strongly recommend this), you can contact them 84-973027979 using Whatsapp, Wechat and Telegram, you check out their website at www.jspamassage.com
Be sure to tell them A Farang Abroad sent you to get that VIP experience.
2. Bars are great to pick up Viet girls
Most of the best bars and clubs are around District 1 and also it is a great place to stay as everything is close by. Another great area is Beer Street in Bui Vien Street, quite a few backpackers here but also a lot of Vietnamese women.
Bui Vien Street is part of HCM red light district.
Saigon has a thriving bar scene and is open till the wee small hours. Taking a quiet or noisy drink in one of these establishments is a great way to meet local Viet girls. After work is a great time as things are a little quieter and you can practice your chat up lines easier.
A good tip is write your name, phone number and hotel on a few scraps of paper and take them out with you. Viet girls are notoriously shy about being seen in public exchanging personal information, so make it easy and just slip your business card over the table discreetly.
A lot of the bars have a old feel to them, a throw-back to French rule. So expect a lot of outdoor and pavement seating and an al fresco scene.
Some of the better bars are: Carmen Bar, Vasco's, Go Go Go and the Rex Hotel rooftop beer garden to meet girls in Ho Chi Minh.
Related reading:
3. Nightclubs
Clubbing is a very popular scene in Saigon with the beautiful Vietnamese girls.
The clubs are also frequented by a lot of Vietnamese prostitutes so you need to tread carefully what chat up lines you use.
If you want to go down the hooker route then a Viet girl will charge between $30 / $50 for a night and as most of them are freelance then there will be no bar fine.
https://www.youtube.com/watch?v=d2D0OInT0j0
Most of the clubs are open till at least 5am so you have plenty of time to pick the right girl for you.
Decent clubs are: Saigon Saigon, Apocalypse Now and Meka.
4. Coffee shops in Vietnam
Saigon has a coffee shop on nearly every corner. A legacy of the French. And the Vietnamese girls love to pop in and have a chat to their girlfriends.
Viet girls as I have said are quite formal and it is not uncommon for a first date to be having morning coffee together. This way they are acting properly and there is no stigma in meeting a foreigner.
Be prepared as your beautiful Saigon date might just bring one or two friends with her to keep up appearances.I love coffee shops in Nam, you can find a good list here.
5. The streets

In the late afternoon and early evening Saigon has a lively street scene where pavement stalls are set up everywhere and hot food, drinks and souvenirs are available.
She won;t be there!
The local Viet girls like to dress up and ride about on their scooters or bikes in an almost mobile fashion show. Stopping here and there for a bite to eat or a soft drink and a chat to their friends.
Meeting Viet girls here is easy and casual and as there is no threat of impropriety it is fairly easy to engage in conversation and set up a date for later.
Vietnamese girls are sexy: Beautiful, smart with great personalities and also smart.
They are widely considered to be the most beautiful in South East Asia, which is high praise indeed. Vietnam as a country is quite unique partly due to its past history and partly because of its close affinity with China.
This is an enchanting corner of the world and the beautiful Vietnamese girls are a big part of the attraction.